The glue that holds all of the Clark Companies together
Our business services teams each apply their unique set of skills to provide all of the Clark Associates companies with the tools they need to thrive. Dedicated number crunchers in the Accounting department ensure accurate financial management and excellent service to internal customers. Responsible not only for maintaining Clark Associates' company records, financial statements, and ledgers, the Accounting department is also responsible for preparing payroll tax returns as well as Federal and State corporate tax returns.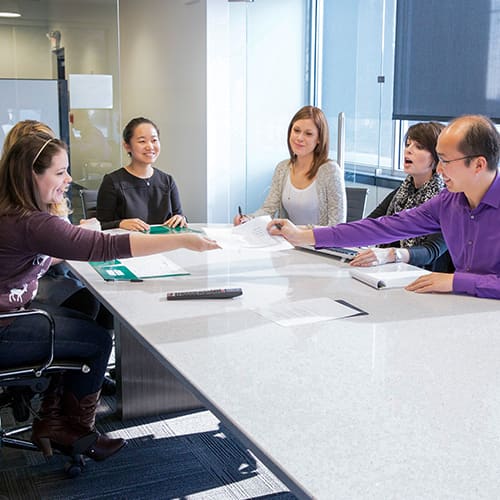 Our IT department is responsible for setting up and maintaining the efficient operation of networks, computers, and telephones for more than 1,000 Clark Associates employees. With more workers being brought on every day to keep up with the company's rapid growth, the IT department provides employees with all of the tools necessary to do business in today's high-tech society.
The Benefits Administration department is responsible for fielding resumes from hopeful job-seekers, as well as handling all of their paperwork once hired. This team also oversees the many excellent benefits offered by Clark Associates, including insurance coverage, 401k plans, and more.
Loyal customers of Clark Associates can thank our Purchasing department for what likely keeps them coming back—the biggest sales point for virtually any item in any industry—price. The Purchasing department is responsible for bringing in all of the products that customers need and want, and they do it while negotiating beneficial vendor programs that allow us to pass our savings onto the customer in the form of unbeatable pricing.
The Clark Associates Marketing department is here to ensure that everyone knows all about our incredible selection of products, services, and amazing prices. Through multi-page in store flyers, targeted email blasts, and more, the Marketing department maintains a connection with the existing customer base while simultaneously drawing in a new audience.