Full broadline foodservice distributor delivering food products, restaurant equipment and supplies
Hometown Provisions, Inc. is a broadline foodservice distributor that provides quality products through delivery, pickup or shipping for customers within a 60 mile radius of our Lancaster, PA facility. Stocking both locally and nationally recognized brands, you're sure to find a variety of items that meet the demands of your business. In addition to providing quality food products and specialty items, we also offer a comprehensive selection of restaurant equipment and supplies so that you can shop for all your business needs at the same time.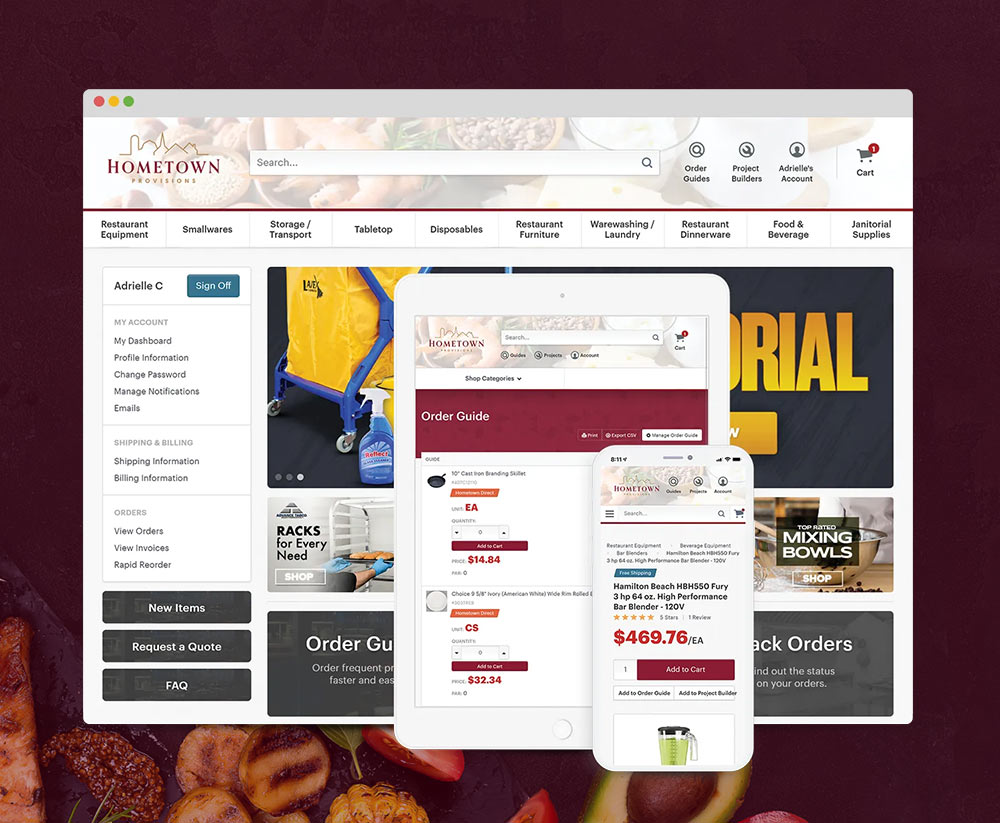 From the moment you place an order up until delivery, our distribution model makes it easy to keep your business stocked with the best food and supplies at a competitive price.
Our service provides exceptional customer satisfaction by offering:
Your Products, Your Schedule
Product Variety - Over 350K SKUs to shop from
Split Cases
Ship, Delivery or Pickup
Custom Online Ordering Portal
Up-to-date pricing at your fingertips
User-friendly Search
Individualized Service for Specialized Needs
Each of our accounts is supported by a dedicated Account Manager to ensure customer satisfaction always