Environmentally Friendly Products and Services
Vertical Converting, LLC acquired Sierra Hygiene Products which specializes in the production of a variety of bathroom and sanitation products for commercial settings. Additionally, we are dedicated to producing environmental-friendly products and sustainable business practices.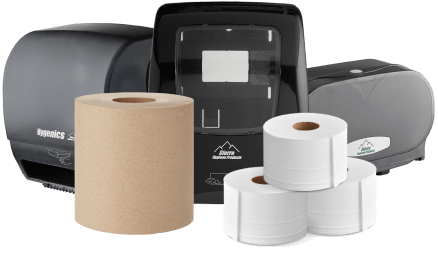 Vertical Converting, LLC bathroom and janitorial products are designed to provide customers and distributors with innovative products and programs. Many of our toilet tissue dispensers can accommodate two rolls of high-capacity tissue, allowing you to spend less time refilling them. Additionally, our dispensers are designed to be compact, allowing them to fit easily into any restroom or stall.
Our products include:
Bath Tissue
Paper Towels
Dispensers
Our 30,000 square foot facility operates with highly trained professionals who are experts in their field. Our goal is to continue to expand our manufacturing capabilities and product offering to our customers.