Public money projects & hard bid focused private work
11400, Inc. reviews and bids hundreds of food service equipment jobs every year. These jobs range from minor renovations to creating large-scale, multi-million dollar foodservice facilities. We understand that in the contracting world being the low bidder is key, and that's what we're built from the ground up to do. Public money projects and hard bid focused private work are the areas that we focus on. Our installation teams install an impressive 80-100 jobs every year with variety of circumstances and unique challenges. While our offices are located in Central Pennsylvania, we have worked on jobs up and down the eastern seaboard.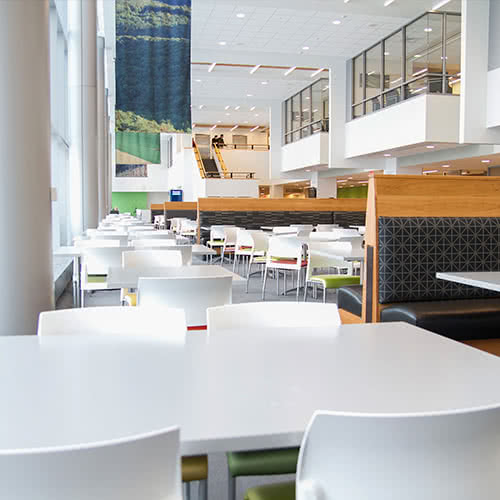 Our project managers are experienced in the industry and bring a great amount of knowledge to the table for any project. The 11400, Inc. name is synonymous with quality and reliability. We work hard to keep your project on schedule and within budget.
We work on a variety of projects including:
Sports Arenas
Schools & Universities
Retirement Communities
Corporate Cafeterias
Corporate Cafeterias
Food Courts
Churches
Correctional Facilities