Brick & Click Restaurant Supply Source
The Restaurant Store provides the quality, value, and excellent service demanded by today's busiest restaurateurs. Our great prices and virtually unlimited supplies help keep restaurants stocked throughout their busiest times of the year, while our friendly, professional staff has over 30 years of experience helping customers choose the best products for their business.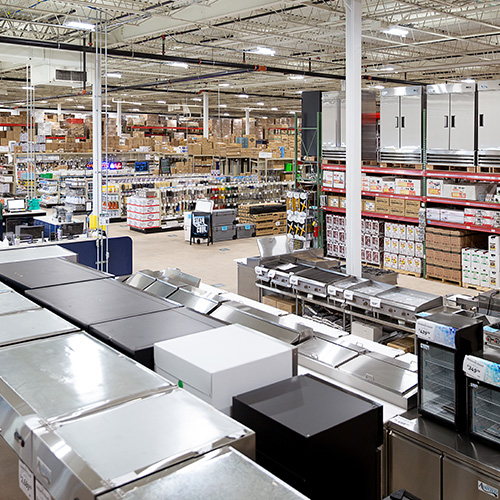 The Restaurant Store operates eleven store locations in Pennsylvania, Delaware, Maryland, and New Jersey. Our stores are open to the public to shop, but we offer exclusive benefits and deep discounts to our members.
Customers can shop from an enormous inventory of more than 8,000 products on our store shelves and 320,000 products on our ecommerce site, TheRestaurantStore.com. Members can take advantage of the convenience of online ordering with the ease of store pickup, and we even offer a contactless pickup option through Express drive-up.
When you need commercial kitchen equipment, tabletop supplies, disposables, chemicals, food products, or furniture right away, visit any of our fully stocked locations or our website for fast, professional service.